Fort Lauderdale's Middle River Guided Water Bike Lesson & Tour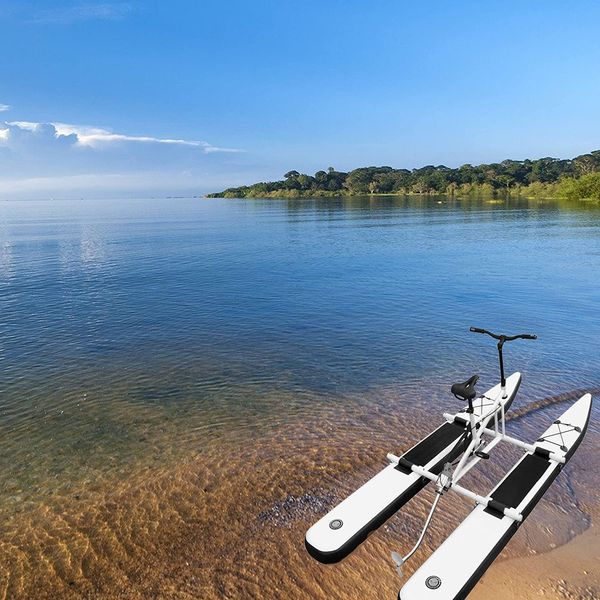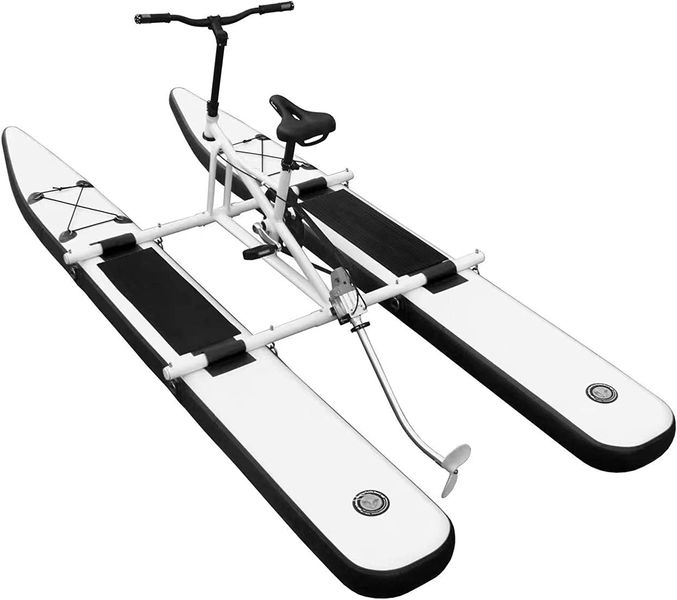 Get your Legs Ready for a Brand New Experience!
Our Private Tour (1 - 2 People) is perfect for First Timers to learn Water Bike techniques. A Guide will teach you how to properly use a water bike while enjoying the sights and sounds of our calm Fort Lauderdale Waterways. We are surrounded by a lush tropical setting with more Palm Trees then you will be able to name that often host Great Egrets, Blue Heron, Green Heron, Ibis, and our ever so popular Iguanas. The Mangroves nearby make a great habitat for Seasonal Manatee as well as tons of marine life that pass our river front showroom daily. Our Middle River location is much calmer then the Intracoastal areas or high boat traffic areas like George English Park that can make it difficult for learning which is the primary focus of our Tour. Our experienced Guide will monitor your biking techniques and advice you on improvements to make learning fun and easy as we cruise around the beautiful landscapes of Island City. Along with the added safety instructions, your Guide will also take pictures for your memories for you to share with your friends, family, and loved ones.
About Our Water Bikes (Available For Sale)
🧜 Our SUP water bike combines the fun of stand-up paddleboarding with the excitement of water biking, allowing you to enjoy the best of both worlds.
🧜 Perfect for Adults, our inflatable SUP water bike is easy to set up and transport, making it ideal for outdoor activities on lakes, rivers, and oceans.
🧜 Guided Lessons, Tours, and Rentals will include the setup and Riding Instructions for your Safety and Confidence.
🧜 The SUP water bike is made with high-quality materials, ensuring durability and stability on the water.
🧜 Our inflatable SUP is lightweight and easy to maneuver, providing a comfortable and stable platform for all levels of riders.
🧜 With a stand-up paddleboard design and a water bike feature, our SUP water bike is a versatile and fun water sport that is perfect for families
and friends to enjoy together.
🧜 Whether you're an experienced water sports enthusiast or a beginner, our inflatable SUP water bike is a great way to explore the water and stay active.
🧜 It's a perfect addition to any water sports collection and an excellent way to enjoy the outdoors
🧜 Maximum Guest = 2 (We only conduct private 1 or 2 person tours).
🧜 Weight Limit 275 Pounds
🧜 Age Restriction: 13+
All eyes will be on you as this is a new sport for most people, so be ready for plenty of good looks!
If you have never tried, then this is a MUST DO ACTIVITY and anyone 13+ who can ride a traditional bike can participate!
Hydro Biking: Be one of the first to experience this up and growing activity. Test your endurance or relax and enjoy the easy travel on water!